Thomas
Artisan Raw Greek Fir Honey (2019 Vintage) - 1kg
Thomas' Raw Greek Fir honey (2019 Vintage) is a rich and slightly sour fruity honey. This particular batch is dark, very thick and is less savoury than the regular Greek Fir. It starts with a sharp sourness which then brings out a distinct and sappy flavour with hints of stewed fruit and mineral molasses notes, which linger. The taste remains pleasantly on the palate for a good time
The particularity of this Fir honey is that the bees have been collecting the sap from near the base of the Fir tree, where it is richer in mineral salts. They only do this every 3 to 4 years. Normally they collect from higher up the tree, on the top branches, where the sap is richer in sugars. That's what makes this Red Fir honey so special. 
Colour: When runny, the colour of this honey is nearly black, with a reddish tint when you hold it up to the light.
Where it comes from: The Greek Fir honey is harvested from altitudes of at least 1500 metres on a mountain close to Argithea in Greece.
More on honeydew honey: Fir tree honey is known as a honeydew, because it is from the sap and resin of the tree not from flower nectar. Honeydews are high in oligosaccharides, which are known for their prebiotic qualities- aiding digestion.
About the beekeeper: It was brought to us by Thomas, a young Greek beekeeper, who is planning to take over his family's hives, which are in secluded forest glades in and around mountains of central Greece. He has great enthusiasm for raw honey and natural hive products.
Please know that raw honey does crystalise and this is a natural process that occurs mainly due to the natural glucose in raw honey. For more information on why honey sets visit this article and for a more scientific explanation go to wikipedia.
About Us - Here at The Raw Honey Shop we take honey very seriously and we believe honey should be RAW, unpasteurised and 100% natural. Since 2008 we've been introducing our customers to a whole new world of pure all natural unpasteurised raw honey. With a product catalogue consisting of over 30 different raw and organic honeys we have a variety to suit all tastes.
Thank you for visiting our shop and we look forward to introducing you to a world of raw, pure and truly wonderful natural honey, the way the bees would want it!
*Product photo is representative of this product. Honey colour and texture may vary depending on the season and level of crystalization. Please check the product title and description for accurate contents.*
Customer Reviews
Write a Review
Ask a Question
Filter Reviews:
honey
flavour
yoghurt
favourites
colour
toast
spoonful
nothing
Greek
teaspoonful
Magnificently delicious
This honey is absolutely amazing. It arrived about a week ago now and I'm halfway through it already. A beautiful dark honey that is very thick and has an intense long lasting flavour. I've had it on toast, with Greek yoghurt and have been eaten it by the spoonful. I've been in honey for years and years and absolutely love it and in all honesty can say that this is one of my favourites. It's that thick and sticky that it took a few licks to get it all off the spoon.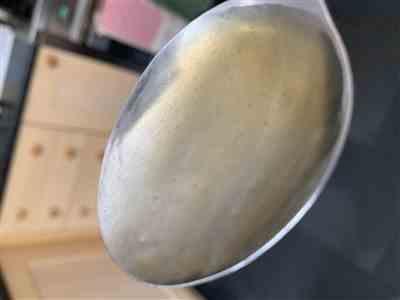 13/03/2020
Antonio Q.
United Kingdom
Overall a very good honey
This honey is not as sweet as normal honeys, with a malty aftertaste. It is great with toast and with yogurt. Highly recommend it.
12/03/2020
christine h.
United Kingdom
Unique taste
This is my number one. Nothing else like it and if you're lucky enough to get a jar you'll order it for ever more. Divine.
Thick, dark and unctuous!
My jar of vintage honeydew honey arrived yesterday and it's hard to stop eating a teaspoonful every now and then just to "remind myself of how it tastes". This honey is a deep, dark, colour, very thick and very full-tasting, reminding me of toffees and the coating on toffee apples. I can highly recommend it :-)
Tracking details
When your item has been shipped from our warehouse, you will be sent a tracking number via email with which you can track your parcel's progress. If you do not receive tracking information within five days of placing your order or have any problems using your tracking number, please let us know, and we can assist.
Shipping to UK addresses
For deliveries to the UK, we use 24 hour and 48 hour tracked signed services for most orders.Most shipments will require a signature on delivery.
Orders placed on a working day (weekdays, excluding bank holidays) before 1pm will normally be packed and handed to the shipping company same day. Orders placed after 1pm on a working day or during non-working days will normally be packed and handed to the shipping company the following working day.
Shipping to non-UK addresses
For deliveries outside the UK, we use carrier services (the exact service will depend on your country). Delivery times will vary depending on the destination country. Most shipments require a signature on delivery.
Due to additional paperwork needed for international shipping, orders with non-UK addresses will take slightly longer to process. Orders placed on a working day (weekdays, excluding bank holidays) before 1pm will normally be packed and handed to the shipping company within two working days. Orders placed after 1pm will normally be packed and handed to the shipping company within three working days.
Please see our full shipping policy here: https://www.therawhoneyshop.com/pages/our-shipping-policy
---
Share this Product